Why SEO and PPC are important for any business. Another great article by i4 Web Services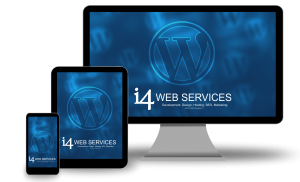 Why SEO and PPC are important for any business?!?
First off, thanks for taking a moment to read this article. i4webservices.com is quickly becoming one of the valuable and most trusted company's providing expert SEO services. These search engine optimization services are produced with great quality and a focus on the desired results…a higher ROI.
Our SEO services can generate more leads, website visitors, and quite possibly sales for your business. Hopefully, you find the information in this article to be useful and helpful. We want everyone to benefit from our knowledge.
Understanding why On-Page Optimization is important for your business.
So, what is On-page optimization? Simply put, it is the preparation of the actual pages of the sites. Search engines are trying to provide their users with the most significant websites for any particular question. Most times, they get it wrong that is why they are continuously doing updates to their 'algorithms' to get better search results. A search engine such as Google or BING wants to share their loyal users – they can find exactly what they are looking for. No matter if it is:
Recipes
Business Data
How-To / DIY Information
News Stories
Business Experts
Local Businesses
Discount Online Retailers – just to name a few examples.
Maybe your website has a lot of useful content about your business. That is great! It is significant to searchers looking for your service or your product. But unfortunately, that is not always the case. Sometimes the website's content may not have been written in a way that is search engine friendly.
So, you need to have an expert SEO professional help to fix that. This correction of web design possibly and of course the need to rewrite what is on the page is important. The mistakes of the website's copywriting can be fixed but it will take time and effort to convince the search engines you are an authority in the field or niche.
Therefore, the text and meta information does matter, a good SEO professional will take time to talk to you about this. They should want to understand what your business is is and what is not. Once, this strategic conversation happens – everyone will be on the same page on what truly needs to be included for your business's on-page search engine optimization.
Benefits of SEO Services for your business. | Why SEO and PPC are important for any business?
Higher levels of customer satisfaction
Less confusion if any by website visitors
Improved performance of the website
improved sales volume / ROI
Improved brand image
Improved visibility online
Increased number of customers – new and existing
Increases conversions if you have an online business.
SEO VS PPC – What is the difference and why does it matter to your business.
The main difference between Search Engine Optimization (SEO) and Pay Per Click (PPC) is that traffic coming from SEO "organic" is free while traffic generated from PPC is not free (as the name implies you have to pay a cost per click). Pay Per Click Traffic is generally being interrupted in some way or it is located on a web page that visited by numerous people such as:
Facebook
Instagram
Yahoo
Bing
TikTok
Yelp
Linkedin
Google
Twitter – just to name a few
That is why SEO is especially important for online businesses. Converting a potential client using only ever-green tactics is useful and more cost-effective over the long term versus paying for leads every month.
Did you know that statistics show that 80% of the traffic that can be generated for any website will come from search engines? It is true. At first, it may seem like PPC is a quicker way to get into SERP also known as the Search Engine Results Page. It is!
Why is SERP important for SEO and PPC?
SERP – it stands for "Search Engine Results Page". SERPs are web page listings that return search results based on a keyword query. So essentially, when you create a Google or Bing, or Yahoo query, the pages that come up with your results are SERPs.
Using PPC for improving your SERPs is a good idea for a new website or an underperforming website that has been neglected for a while. Therefore, you can simply start a pay-per-click campaign while working on improving your organic search engine optimization. By throwing some money at it, you are essentially fast-tracking your success of being found online. Thus, a PPC will ensure you can find yourself at the top of the results.
PPC Paid Online Growth vs. SEO Organic Growth – which has the most FLEXIBILITY?
I think it safe to say that most people these days know that SEO strictly focuses on search engine results. But a well-planned PPC campaign allows you to become visible on other sites as well. Your placement depends on your ad type, budget, and target audience.
Depending on your ad goals, there are services like AdWords that allow you to carefully manage where exactly your ads show up. This gives you more control over your campaigns.
PPC (Pay Per Click) is a model in internet marketing, in which the one who promotes ads will pay for a click. PPC is mostly used in search engine marketing whereas Google Ads, Bing Ads, and some more will be under this. AdWords is a tool used to promote ads in Google and it is not the same as PPC.
But do not get fooled that AdWords is the only PPC option out there, here is a list of other options worth looking at too:
Microsoft Advertising
Quora
Pinterest
AdRoll
Bing
Facebook
YouTube
Twitter
TikTok
Instagram
Amazon
Quantcast
LinkedIn
BuySellAds
Infolinks
Why does a RESPONSIVE WEB DESIGN matter for SEO and PPC?
While many designers have played an important role in making your website look amazing. They have been more behind the scenes creating a good user experience for your website visitors. By creating an easy-to-understand website for your website visitors matters for an effective SEO / PPC marketing campaign(s).
Great Web Designers should be well versed in Web Development and SEO work too. Some graphic designers try to be web designers and thus have always been at odds with the web development workflow, hindered by limited tools and slow-moving standards.
Getting to the point, a great website these days needs to look amazing on a desktop but it should look good on a smartphone or tablet as well. This is where hiring an expert web designer matters. A responsive design will achieve everything you need and want on your site in a good clean looking way. 
 This shoukld be the case no matter what device your website visitor is using. Therefore, search engines and marketing will be more effective based on having a site set up as 'responsive' which will create a good user experience.
Does hiding your content hurt your SEO rankings?
Since we are talking about mobile responsive designs, a lot of people wonder about hiding content to make their pages seem cleaner and faster to scroll through. Hiding content to make a design perfect smaller screens is a big mistake.
Did you know that this greatly affects Digital Marketing? It does. A search engine can pick up on the discrepancy in content between desktop and mobile versions of a website and will lower rankings accordingly. So, hiding your content can directly hurt your overall webpage ranking online.
Does ignoring your image quality hurt your SEO rankings and PPC Campaigns?
Yes, and yes. Having poorer created images that are set up correctly will hurt your SEO score, page speed, and could be rejected from your PPC campaign(s). High-quality images that are print or press-ready on the desktop can look distorted on a higher-density screen because they are simply too big. 
Most times, these images will not be accepted by pay-per-click platforms, but the good news is that the platforms will quickly share the correct pixel sizes required for the platform.
Likewise, pixel-perfect images on smaller screens can look pixelated and blurry as you scale up. This issue can be resolved by using scalable Vector Graphics format also known as SVG for images online.
The key is having an image that has been prepared with an ALT description to helps the bots visiting your website understand why the image is important and thus is relevant to the specific page. We recommend doing some research about where you want to be found and what requirements are needed to get found quickly as well as over the long term too.
So we hope that this blog article was helpful. Further, we did enjoy writing it for you. If you need help with building:
a positive web presence for a local business website,
a mobile-friendly business website,
a responsive web design for your organization,
a responsive charity website,
a small business website,
a startup business web design,
or a growing established business website, 
We can help you – just give us a call at 407-416-1515. We care about increasing your Web Presence with a total plan that works – i4 Web Services will help you increase your web presence with a custom-made online presence growth strategy! Again – thanks for reading "Why SEO and PPC are important for any business?" blog article.
Read Another Blog Article Now!
When to start developing an online presence? That is the question of the day! When
Read More »
What should a non-profit website include? Answered By i4 Web Services What should a non-profit
Read More »
Why SEO and PPC are important for any business. Another great article by i4 Web
Read More »